Welcome to the Food Hub Club
Build your own regenerative food club within your own community! Harnessing the energy of your community networks, with the efficiency of the internet, we can help you connect back to the source of your food.
Together let's build an ethical, transparent and resilient food system that:
Provides direct income to local farmers
Gives you and your family nutrient dense, real food
Removes poisons from our ecosystems
Restores carbon and water cycles, healing our soils and helping combat climate change
The current food system can't be changed - it must be replaced - food club by food club, farm by farm let's replace it!
How It Works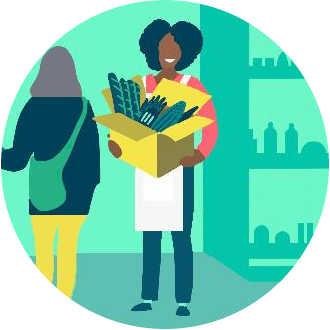 Host a Club
As a host, you can run your own food market for people in your community as often as you want, in accordance with your schedule.
The Hub will connect you to farmers and foodmakers who offer their products at their desired price to you through your personalised club website.
Where do I start?
1. Work out your "Why"?
We know why we run food clubs, but we would love to know your motivation.
2. Find your space.
Finding a space is the first step towards running your own club. It could be your garage, your local town or church hall, your kids' school or local café. It is key that you have enough space for your food and that people can park outside.
3. Feel out your community.
Drawing on your family, friends, colleagues, neighbours, school or local church, start chatting to your community about your idea. Slowly, but surely, you will see interest grow. The ideal number is between 30-50 members, but most start much smaller.
4. Contact Us!
Joining us couldn't be simpler. You share with us your why, your space and your perceived initial community.
We will:
Connect you with verified Producers that we think might be a good fit.
Provide you with a personalised online shop
Take the admin off your hands by uploading prices real time and generating your invoices and collection day lists for you
[Collect and reconcile payments for you, providing you with one simple lump sum into your bank account at the end of each month]
Give you the training and support you need to start and run your own club
Testimonials
"I used to feel powerless in choosing what kind of businesses and producers I was supporting when I did my food shopping. When I had kids, I became increasingly concerned not only about what I was actually feeding them, but also what impact the choices I was making would have on their planet – on their future.
When I started a Food Club, I immediately felt like I was part of a fairer food system. I was able to visit my Producers and pay them the prices they asked for. I was relieved to know that my family was getting nutrient dense food, but more than that, I felt proud for doing my bit for small producers, for climate change while also helping my community to do the same.
Hosting is super flexible – I can work in the mornings or evenings and fit it around my other work and the software has helped me to grow in every sense of the word. I love meeting people in my area and introducing them to small regenerative Producers – connecting them back to their food."
— Jessica - Vredehoek Slow Food Club
Previous
Next
Join a Club
Become part of the movement to build a new, healthy, regenerative food chain. One member at a time, one farm at a time, together we can build a new system that's good for the environment and good for the people who live in it. The current system can't be changed - it must be replaced - join us in replacing it!
As a member, you will join with people in your community to support smaller, local, climate responsible club farmers and foodmakers who are producing nutrient dense, real food.
Your local food club Host will publish an online selection of local food products to you. You place your order simply by clicking the products you want.
No subscription, no commitment – each member is free to place an order or not.
Once orders have been placed, if the minimum order of the Producer is met, you will collect your food from your known local food club Host on their designated Market Day.
No Food Club in your area yet?
Consider starting your own Food Club!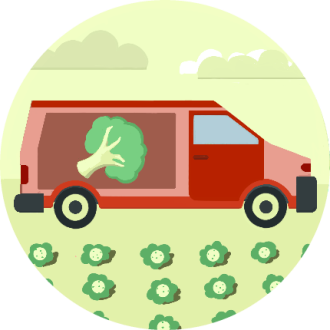 Farmers & Foodmakers
Supply a Club
Contact us if you are a farmer or food maker that cares about quality, transparency and holds regenerative values at heart. We recognise that consumers and Producers are on a journey.
We want to know you and share your story!
We will ensure:
An active marketplace. We will share your story and activate conscious consumers.
Fair prices. You decide the price of your products and the minimum order you have for delivery.
Flexibility. You manage your stock and availability online and decide which clubs you would like to supply.
No wasted produce or time. Food clubs place an order in advance so that you can harvest and produce to order. You don't have to stand in a marketplace all day wondering whether it will all sell.
Fast payment. We will pay you one lump sum within days of the food being collected.
Simplified accounting. We organise all your orders into one sales summary, we send out invoices and give you access to your sales history.
Why Regenerative?
HEALTHY SOIL: Regenerative practices restore the damage we have done to our soil, getting the carbon, water and mineral cycles working again.
HEALTHY PEOPLE: Healthy soils produce nutrient dense foods for your family.
HEALTHY PRODUCERS: Regenerative farmers are no longer reliant on costly inputs such as fertiliser. Water use is less. Yields improve and farms are profitable for generations to come.
HEALTHY COMMUNITY: When you join a food club, you make a collective vote for a new food system. One that is based on the health of all living things.